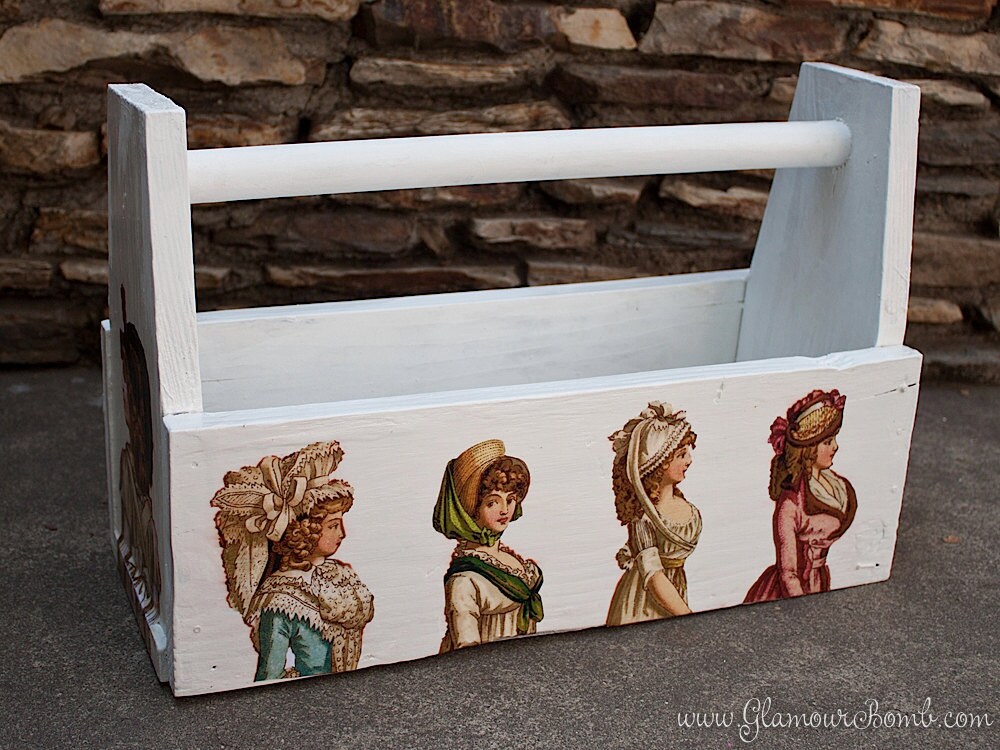 This pine wood tool caddy box with handle was hand painted white then decoupaged with ten Napoleonic ladies (all hand crafted by moi!). Finally, a light coating of varnish completes the piece. It's perfect as a planter or to store garden accessories, or use it on your desktop to stylishly store your office and craft supplies.
These gorgeous vintage images are courtesy of the
Graphics Fairy
. Thanks, Karen!
The caddy measures: 18 inches long, 7 inches wide and 5 1/2 inches tall (9 1/2 inches tall including the handle).
See Older Posts...