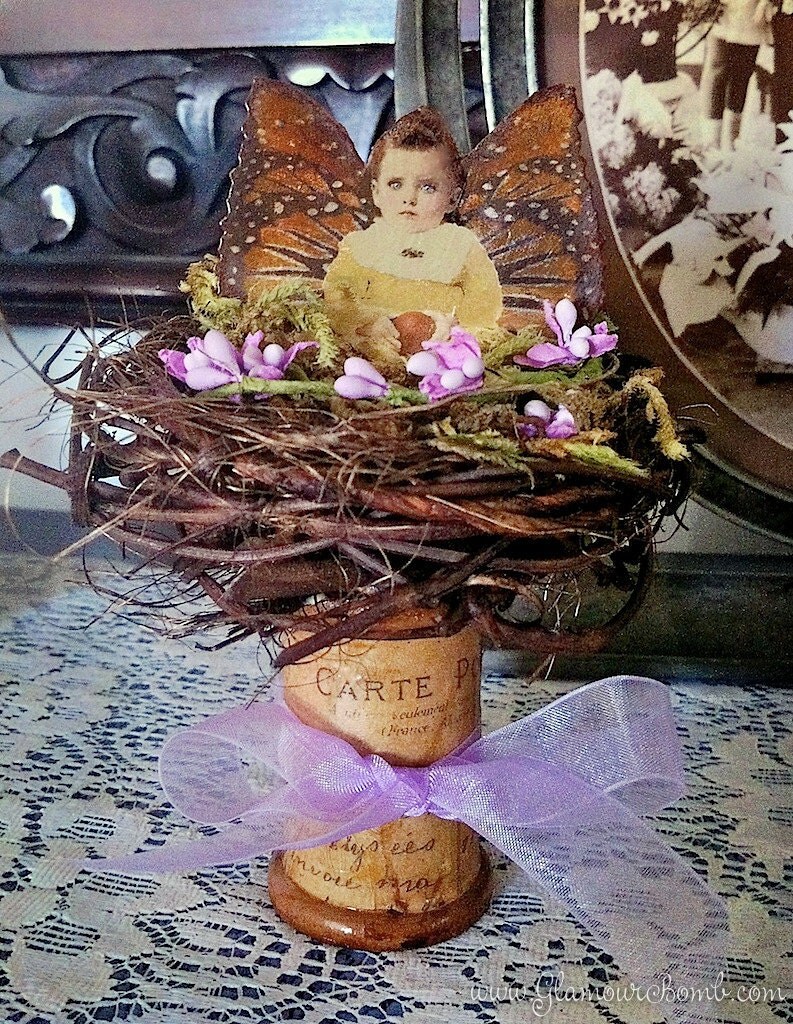 This sweet little fairy babe sits in a nest on top of an antiqued spool.
While is often believed that faeries are bright and sparkly in colour, this is not necessarily true for some varieties of the woodland kind. When the mama of a wee woodland fairy leaves the nest to get food for baby she is often gone for long periods of time. The baby is protected by her camouflage colour and waits patiently unseen until the mother returns with delicious fairy fare.
Come away, O human child: To the waters and the wild with a fairy, hand in hand, For the world's more full of weeping than you can understand. ~ William Butler Yeats
See Older Posts...